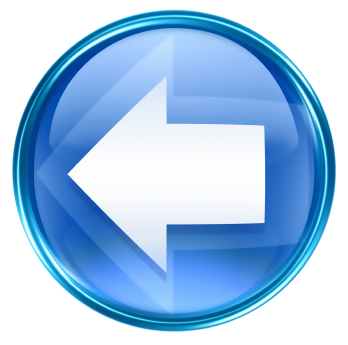 The 2000-2022 DalesmenTimeline
Scroll down to see what the Dalesmen did in these two years


Celebrating Christmas at the Whitby Brewery 2022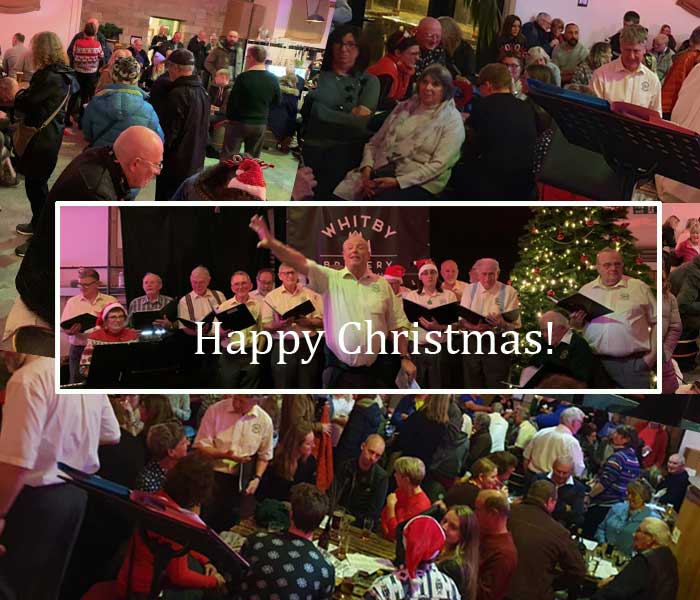 The Dalesmen Singers and Castleton Ladies Singing for Pleasure's joyful carol concert 2022

Christmas Cracker at the Whitby Pavillion

(video only no sound)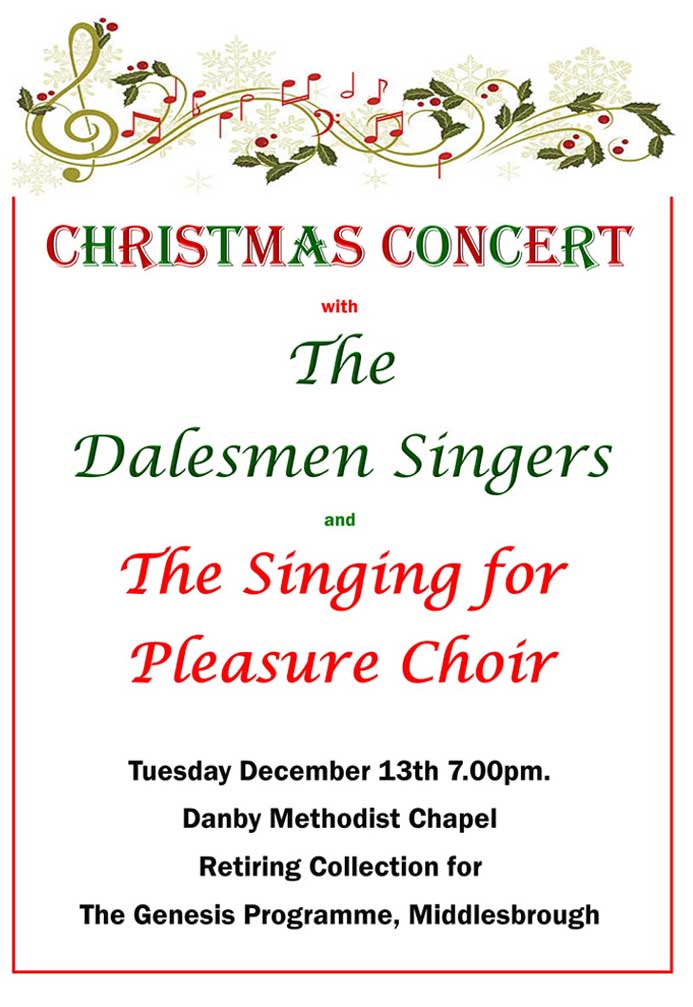 Singalong with us at two cracking Christmas
concerts at Whitby Spa and the Whitby Brewery!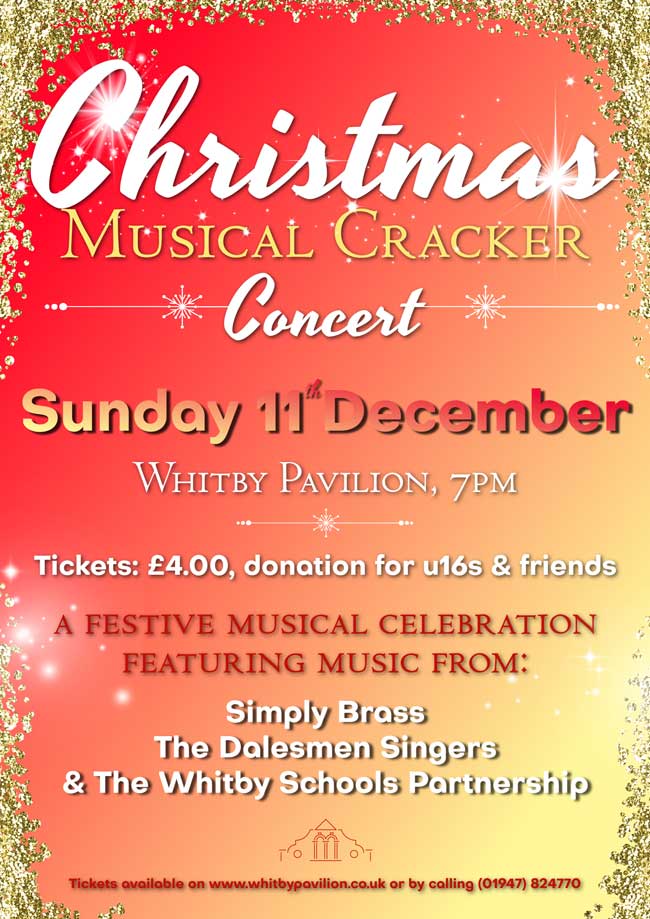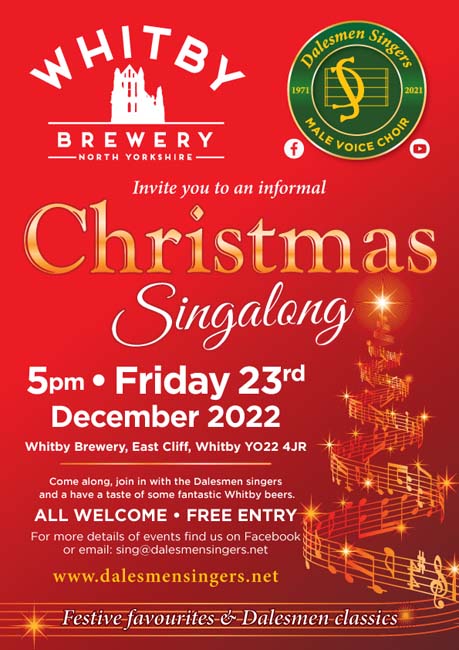 Best wishes to Colin...

Colin Easterby contacted the Choir informing us that he will be retiring from the choir and also that he will be leaving Whitby Hospital to become a resident at Whitby Court care home (in the town).  He would like to remain a non-participating member of the choir and like to stay in touch with as many people as possible and is very open to having vistors at Whitby Court.
Gala Night 2022

Roll over and click start arrow to view

One Hundred Club Draw Sept:

£75 Mike Dorman and
Steve Harrison £25
GOLDTHORPE CONCERT WITH BARNSLEY U3A
We had a great time at Goldthorpe Parish Church, seven miles from Barnsley, singing with the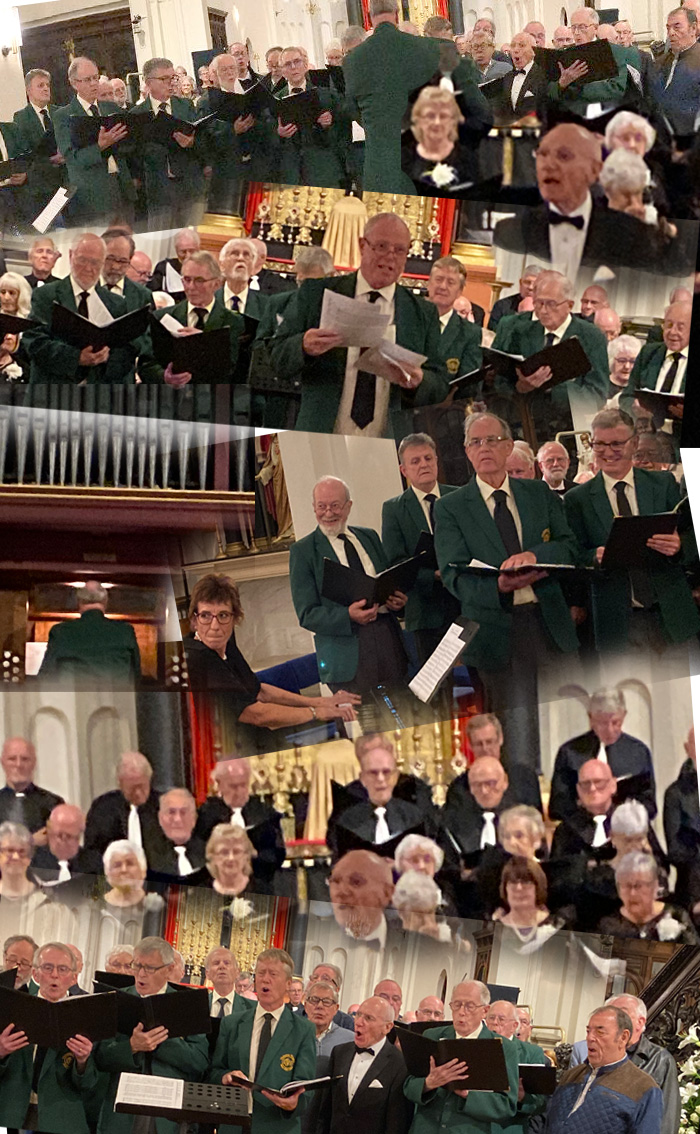 Barnsley U3A mixed choir.A very small number of us, just fourteen singers, travelled by coach on a lovely sunny afternoon. We were warmly welcomed on arrival and later treated to a first-class tea.
During an hour's free time I walked the short distance to Phoenix Park and noticed sculptures remembering the mining industry, and discovered that the park occupied the site of the former  Hickleton Main Colliery, closed in 1988 after 100 years of operation.The church was nicely filled for the concert which began with the forty strong U3A choir singing a wide variety of songs, including The Lord is my Shepherd ( Vicar of Dibley!) and Tammy, which most of us remembered as a 1957 Debbie Reynolds hit, indicating our average age!
The fourteen of us then sang our selection, giving it our all, and receiving enthusiastic applause, followed by an enjoyable half hour interval mingling with the local folk.The U3A then treated us to more wonderful songs including Plaisir d'Amour, Song to the Moon and I have a Dream. Then it was our second selection, which featured Steve scampering a long way to the organ loft for Morte Criste and American Trilogy, joined by  members of the Thurnscoe MVC for the latter.Finally, a great finale, all of us singing Jerusalem and God Save the King.
The coach driver did well, getting us back to Danby so that most of us could be home before midnight.
Friday 9 September Joint Concert with Leeds MVC @ St Hildas in Whitby 7.30pm

Tea Rota Aug-Dec

| | | |
| --- | --- | --- |
| Date | Surname | First Name |
| 30th August 2022 | Dowson | John |
| | Green | Norman |
| 6th September 2022 | Asquith | Edward |
| | Etwell | Peter |
| 13 September 2022 | Grout | Colin |
| | Boocock | Paul |
| 20 September 2022 | Farr | Tony |
| | Hannaford | Kevin |
| 27 September 2022 | Harforth | David |
| | Hargreaves | Andrew |
| 4 October 2022 | Harris | Stuart |
| | Harrison | Neil |
| 11 October 2022 | Haywood | John |
| | Hunton | Phil |

| | | |
| --- | --- | --- |
| 18 October 2022 | Jones | David |
| | Jones | Harold |
| 25 October 2022 | Kershaw | Neil |
| | Kyle | Gerard |
| 1 November 2022 | Lawson | Chris |
| | Norbury | Philip |
| 8 November 2022 | Pattinson | Ian |
| | Pickard | Mike |
| 15 November 2022 | Smith | John |
| | Stewart | Jim |
| 22 November 2022 | Sutcliffe | Roger |
| | Thrall | Geoff |
| 29 November 2022 | Trousdale | Chris |
| | Webb | Duncan |
| 6 December 2022 | West | Ray |
| | Whittaker | Nigel |
Recommended Read:
John Smith's article about the Dalesmen
The 'In Touch' magazine asked John Smith to share his memories of his time as a singer with the Dalesmen. In this first part he describes the choirs formation and how he became a member. To see the article in pdf formclick the link below and go to your downloads
In-Touch_September21.pdf (revivalnorthyorkshire.,com)

Recruitment Drive - The Whitby Lions
The Whitby Lion's Club was charted in October 1970 and have been serving the Whitby and district area since 1970. Thanks to Chris Lawson and the Whitby Lions for the welcome and for inviting us to talk about the Dalesmen Singers, and what we are about and our current recruitment programme.
Come Along to Whitby and Singalong!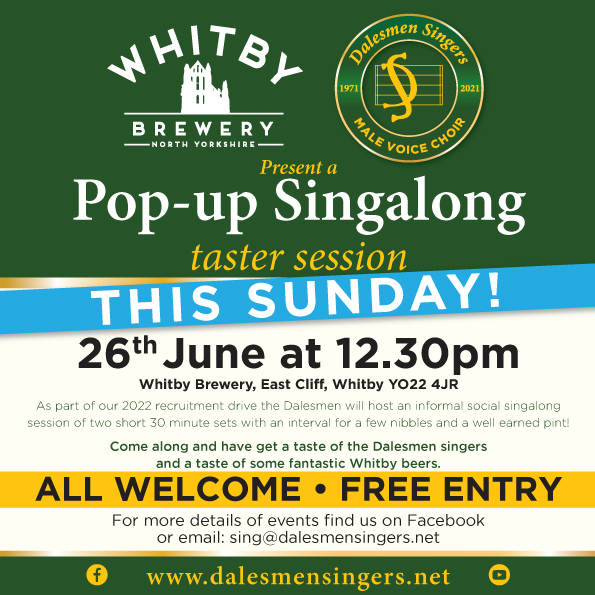 The Dalesmen Singers and Castleton Ladies Choir
sing at the lighting of Danby Beacon
A wonderful concert at the beautiful Rosedale Abbey
Church opening of their Arts and Crafts festival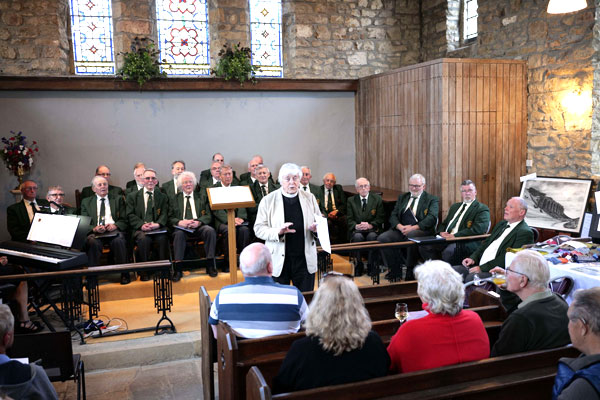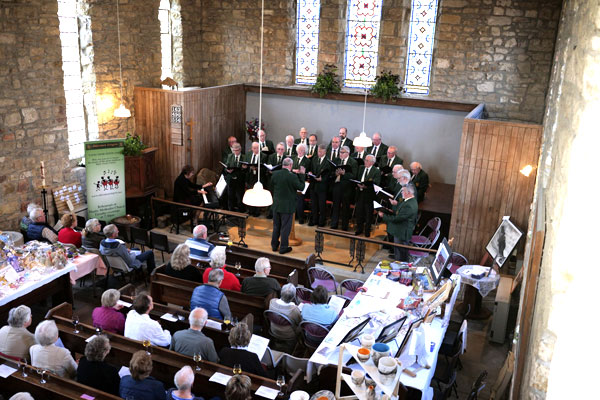 A terrific evening concert
at St Hedda's along side the Castleton Ladies Choir raised over £1400 for the people of Ukraine!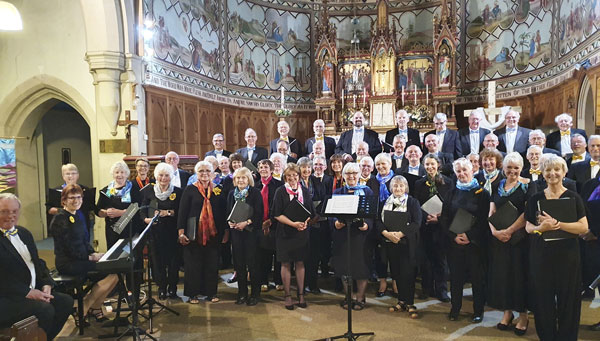 Thanks for the pics to an up and comng photographer - Isaac Trowsdale!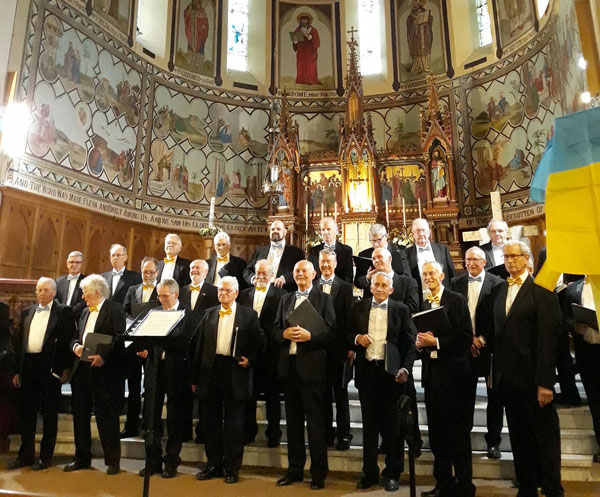 Bow Tie Alert!
Dalesmen - don't forget to bring a blue and a yellow bow tie with you to the concert for the people of Ukraine at St Heddas!
Concerts/events coming up shortly!
Friday May 27 Special Concert for the People of Ukraine @ St Heddas Church,
Egton Bridge @ 7pm with Castleton Ladies Choir
Wednesday 1 June @ Rosedale, St Mary & St Lawrence Church YO18 8SA @ 6.45 pm
Thursday 2nd June@ Danby Lodge 19.30 & @ the lighting of Danby Beacon time 21.45
| | |
| --- | --- |
| | Please note that the music parts for the 'Ukraine National Anthem' and 'A prayer for Ukraine' are now available in the Music Centre |
Tea Duty June to Aug 2022
Surname
First Name
7 June 2022
Kyle
Gerard
Lawson
Chris
14 June 2022
Norbury
Philip
Pattinson
Ian
21 June 2022
Pickard
Mike
Smith
John
28 June 2022
Stewart
Jim
Sutcliffe
Roger
5 July 2022
Thrall
Geoff
Trousdale
Chris
12 July 2022
Webb
Duncan
West
Ray
19 July 2022
Whittaker
Nigel
Atherton
Richard
26 July 2022
Barber
Lindsay
Dodsworth
Ian
Choir Recruitment Plan
An invitation: Over the coming months the Choir will be actively setting out to recruit new members by visiting and making a short presentations to local groups who are happy to hear more about joining the choir. If you would like a visit or to find out more please contact us
sing@dalesmensingers.net
Choir members, please contact your local group to find out if they would be happy to receive a Dalesmen presentation and then pass the result on to Richard Atherton

Thanks to the Scarborough Mayoress's CommunityFund!
Ray and Steve are seen here receiving a cheque for £500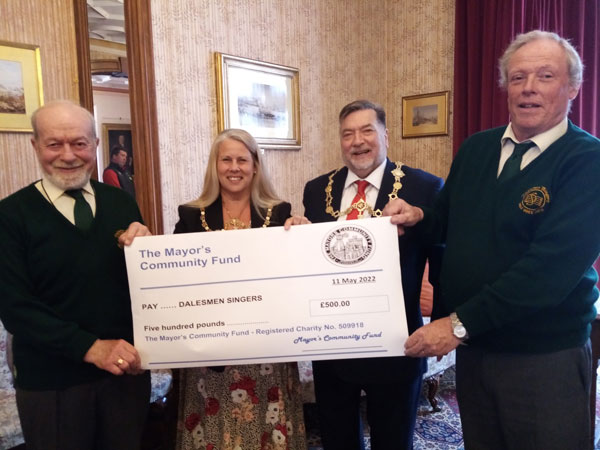 Choir please note these new music additions
The music set for the Ukraine concert is File number 28. So
The Dream

Passes by the Window
(issued yesterday) is 28A.
The Set for the Queen's Platinum Jubilee will be File no. 72. Yesterday we got A Life Lived with Grace, which will be 72A.

| | | |
| --- | --- | --- |
| One Hundred Club Draw April: | £75 - Anna Windress, £25 Seve Maltby | |
Easter Egg Raffle Success!

34 Chocolate eggs were kindly donated by Morrison's Supermarket and have now been allocated.
£409 was raised
towards choir funds
Thanks to everyone for their support and a big thankyou to Morrison's for their generous gift and to David Harforth (Promoter) for the organisation

Please note
that there are some new changes to the concert programme
| | |
| --- | --- |
| | What's John up to? |

New Music!
Top 12 learning additions in the choir music centre now include clickme

African Prayer
Bohemian Rapsody
Waters of Tyne
Thankyou for the Music

Joint Concert Saturday 7:30 2nd April at Scarborough Westborough Methodist Church


Venue:

YO11 1TS


Pre concert Choir rehersal at 6:30. The Dalesmen will be in green
One Hundred Club Draw Feb:

£75 Miss Cusson and
Mrs Maureen Stewart £25
Dalesmen Lockdown Video Recordings


Records of the choir during a unique time

It's something of a tribute to the Choir that during 2 years of lockdown we have managed to keep together and to practice and perform virtual and live concerts. This has been a unique period in the choirs history and video recordings of the choir in action (previously on You Tube) are now available to choir members and local supporters. At £25 for the full set (profits to choir funds) these videos represent a special record of the choir at a unique time in its history). Something to look back on, available on a memory stick,this includes the videos listed below


Virtual Christmas Carol Service (2020)  
This is Our House (2021)
Dalesmen Singers 50th Anniversary Celebrations: (2021)
The Dalesmen Singers Story (1971-2021)
Gala Night (2021)
| | |
| --- | --- |
| | What's Ged up to? |
The 2022 Concert Programme
Please note: The Dalesmen Singers concert programme
has now been updated Click here to view
Lindsay Barber has stepped down after 2 successful years
as Chairman. Thanks for all the hard work Lindsay
... and Mike Anderson has stepped up to take over the reins as the Dalesmen Singer's new chairman.

Wonderful version of the African Prayer sung by The Ladysmith Black Mambazo
| | |
| --- | --- |
| | As Dalesmen will know, Colin Easterby is based in the Larpool Lane Whitby care home. It would be great for him to see old friends there so Colin has sent this message about the easing of the vising rules "Residents in the home are now allowed unlimited visitors. and anyone wishing to visit should contact Larpool and obtain a booking slot and take an LFT" |
| | | |
| --- | --- | --- |
| One Hundred Club January Draw | Barbara Baker £75 and Mrs A Weatherill £25. | |
New Music!
Top 12 learning additions in the choir music centre now available clickme

Bohemian Rapsody
Waters of Tyne


Thankyou for the Music






The Dalesmen Singers Illusion


Take a look at this illusion which was a previous winner in the international Best Illusion of the Year Competition
One Hundred Club December &
Christmas Draw
December draw Jayne Thompson £75 Mrs B Thompson £25.
Christmas draw Mrs J Dowson £73 and Mrs B Blackburn £73

The Tea Rota!

Dalesmen singers -Tea Duty
Surname
First Name
18 January 2022
Harrison
Neil
Haywood
John
25 January 2022
Hunton
Phil
Jones
David
1 February 2022
Jones
Harold
Kerrison
Ron
8 February 2022
Kershaw
Neil
Kyle
Gerard
15 February 2022
Lane
Mike
Norbury
Philip
22 February 2022
Pattinson
Ian
Pickard
Mike
1 March 2022
Smith
John
Stewart
Jim
8 March 2022
Sutcliffe
Roger
Templeton
Frank
15 March 2022
Thrall
Geoff
Trousdale
Chris
22 March 2022
Webb
Duncan
West
Ray

| | | |
| --- | --- | --- |
| 29 March 2022 | Anderson | Mike |
| | Atherton | Richard |
| 5 April 2022 | Barber | Lindsay |
| | Dodsworth | Ian |
| 12 April 2022 | Dowson | John |
| | Etwell | Peter |
| 19 April 2022 | Farr | Tony |
| | Green | Norman |
| 26 April 2022 | Grout | Colin |
| | Hannaford | Kevin |
| 3 May 2022 | Harforth | David |
| | Hargreaves | Andrew |
| 10 May 2022 | Harris | Stuart |
| | Harrison | Neil |
| 17 May 2022 | Haywood | John |
| | Hunton | Phil |
| 24 May 2022 | Jones | David |
| | Jones | Harold |
| 31 May 2022 | Kerrison | Ron |
| | Kershaw | Neil |
The Dalesmen Singers have a world wide audience!
Who would have guessed that the Dalesmen have a growing world wide audience Over the Christmas period our website was visited by people from around the globe including ten fans from China!
The Dalesmen Story video no longer available on You Tube If you would like a copy of the the video, contact MP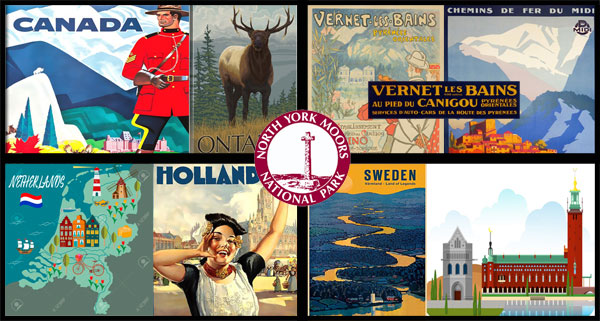 Colin Easterby's message to the choir:
'Merry Christmas and a happy New Year to you all'
...and to you Colin, good to see you at the 50th Anniversary celebrations (ed)
The choir was in terrific form on Gala Night.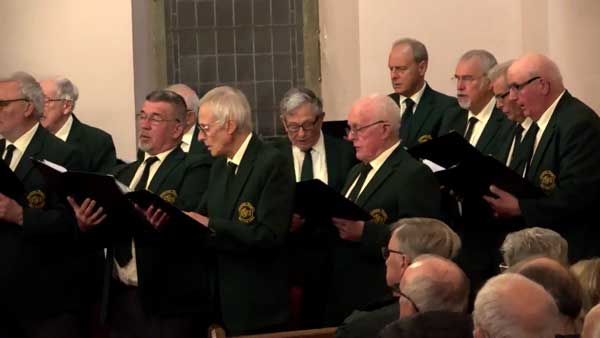 Video!
The Dalesmen 50th anniversary celebrations is no longer on available on You Tube. If you would like a copy of the the video, contact MP


| | |
| --- | --- |
| This years Gala Night held in the Methodist church in Danby proved to be a resounding success | |
| | |
| --- | --- |
| Gala Night raised £1200 for two charities. Here, the Motor Neurone Disease Association are seen receiving their cheque. | |
| | |
| --- | --- |
| President Jim Muir at the restored commemorative seat in Danby, with two founding choir members: Colin Grout and John Thompson. They have been with the choir for 50 years! | |
The 2021 Dalesmen Singers choir members created in DMS letters and musical notes.
(click start arrow to view video)

Chairmans Message

: Joe Harrison and Phil Brown have decided to call it a day and retire from the Choir. They will be much missed Thanks to Joe for all his years of heaving DS equipment around for concerts and to Phil for selling quantities of CDs!
One Hundred Club Draw October:

£75. - Mrs S Morbey (c/o Mrs A Windress

£25: Mrs H Brown (c/o Alan Jones)
| | |
| --- | --- |
| | Dalesmen chairman Lindsay Barber and President Jim Muir open the 50th Anniversary event. A great success and thoroughly enjoyable day for all! |
The Dalesmen Singers and friends celebrate the 50th anniversary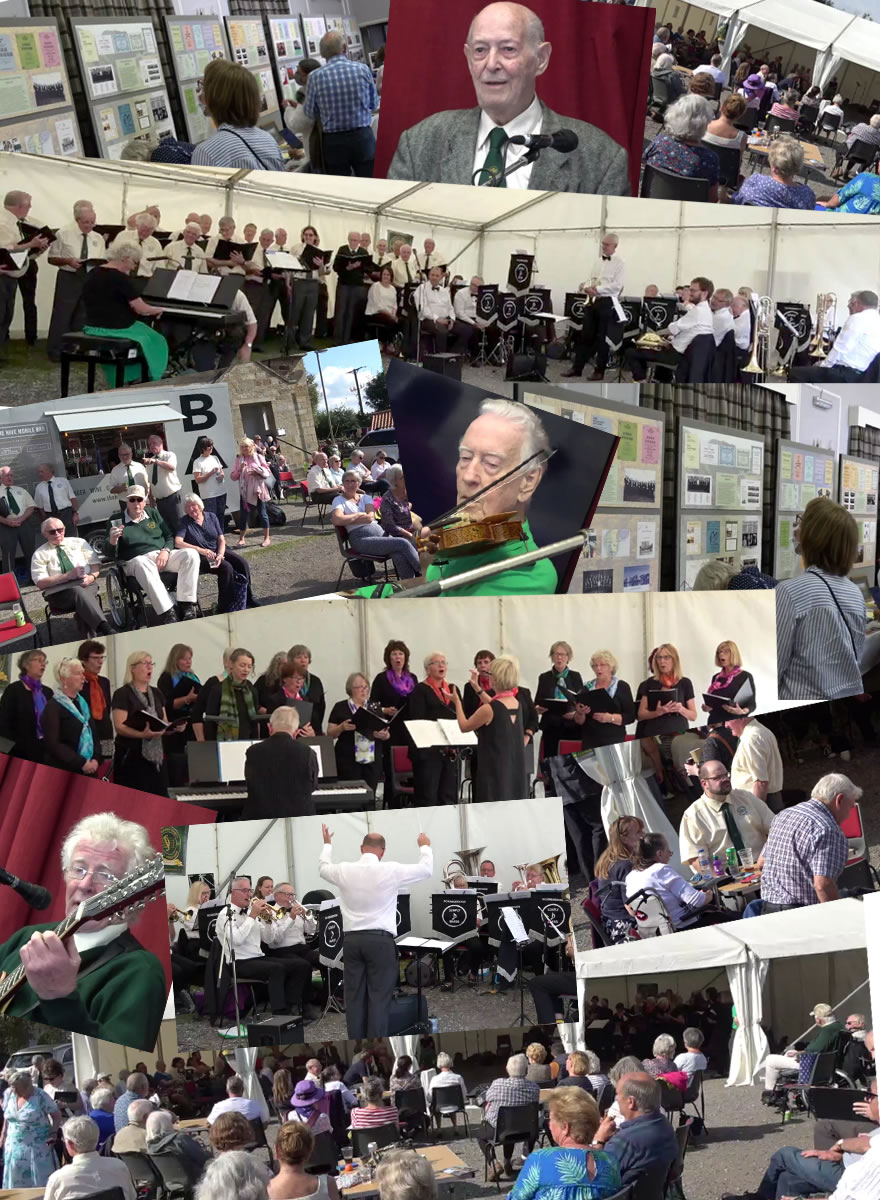 Thankyou Skara! Lovely to see you and hear you in fine voice!
50th Anniversary Radio Publicity
Listen to the Radio Tees Breakfast Talk Show interview with Chris Trowsdale
(click start button on the pic)

The Dalesmen's Seat Gets a Makeover!
Before:
This photo shows the Dalesmens bench, gifted to Danby Parish Council on the occasion of the 25th anniversary

After: This is how it looks now to commemorate our 50th!

Thanks to Robert Harrison and Sons!



New Tea Rota


With Gala Night

rapidly coming over the horizon (16th Oct) the Dalesmen rehearse the

'Battle Hymn of the Republic'

with our popular guest soprano on the night, Susanna Clark

e
Chairman's Message:

Our Anniversary Event is only a few weeks away now. Do keep telling family and friends about it. I have a few invitation cards left. Let me know if you need more so that we can get some more run off

.
| | | |
| --- | --- | --- |
| One Hundred Club Draw July: | First prize £75 - Joe Harrison. Second prize £25 £25. Robert Kendal (c/o Audrey Windress) | |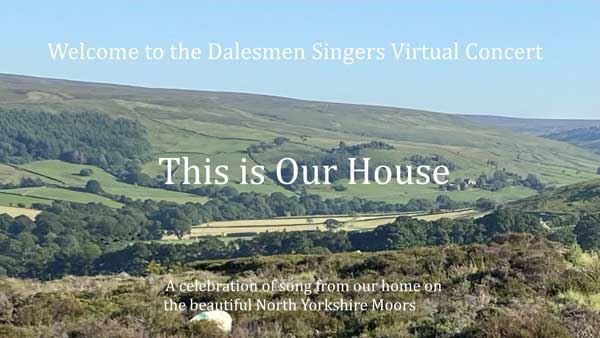 The 'Dalesmen on line concert

This is Our House

has now been viewed by a large audience, achieving 700 hits on You Tube! If you would like a copy of the the video, contact MP
Back Then

: The Dalesmen Singers Silver Anniversary!


Twenty five years ago the Dalemen Singers celebrated their first twenty five years in style. To commemorate the occasion a bench was donated to the Danby Parish Council - and it is still there today!
You can see the bench on the little green in front of the semi circle of houses down from the village hall


Choir Rehersals to restart in the Methodist Chapel
Before you come
If you have any COVID symptoms or have recently been in contact with an infected person please inform a committee member and do not attend.
If you have recently returned from travel outside the UK please inform a committee member and observe quarantine as appropriate.
On Arrival 
Wear a face mask and keep it on until you are settled in your seat. Keep it on when you are moving around the Chapel.
Have hand sanitiser with you and use it before entering.
Sit in your voice groups as usual with no more than two people to each row so that you are well spread out. 
If you are short of any music please inform the Librarian in advance. This will also minimise moving around.
Socialising should take place outdoors only.
There will be no tea break. Rehearsal will run from 19:30 to 21:00 without a break.
The Chapel doors will be kept open to improve ventilation.
At the end
Put your mask on and move outdoors. Don't stand around chatting indoors.
| | |
| --- | --- |
| The moment to remember when the Dalesmen first met outside after a year and a half in lockdown | |
Obituary; Robin Gilhespy
The Dalesmen Singers have lost a valued member in Robin Gillespy who died in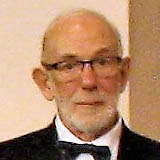 a hospital on Saturday 3rd Jully. He managed to keep up attendance via Zoom meetings all through the months of lockdown but his illness worsened and prevented him from joining us when we began to meet outdoors. We shall miss his cheerful and friendly presences in the Choir and extend our sincerestsympathies to his wife and family. The funeral will take place in St Mary's Moorsholm at 2:45 on Tuesday 27th July

One Hundred Club Draw June:

First prize £75 - Mrs S Smith

. Second prize £25

Mr Chris Harrison,
| | |
| --- | --- |
| | Following Keith Martin's retirement, Harold Jones(left) has taken on the role of the Choir's welfare officer. Best wishes to Keith as he goes on his way |



'This Is Our House

' video no longer available for viewing on You Tube, Contact MP for a copy
Thanks to all the choir members contributing on line or live to the

'This is Our House'

video. Twelve songs were recorded and the final video is now being edited and will shortly be available on You Tube
Dalesmen Virtual Concert Recording Session 15th June



Venue:

From the Chapel, go over rail and river bridges Beech Bank is thefirst house on the right (set back in the trees)

. 6pm start


Uniform

:

Black folders, Dalesmen yellow shirt, tie and green sweater


Programme:

Assemble and choir sound check, Straight-through sound recording of all the music. Short break and refreshments. Choir video of all the music last verses
General

:

There is limited parking at Beech Bank Sandwiches on arrival can be provided for working D'men



Choir Members 2021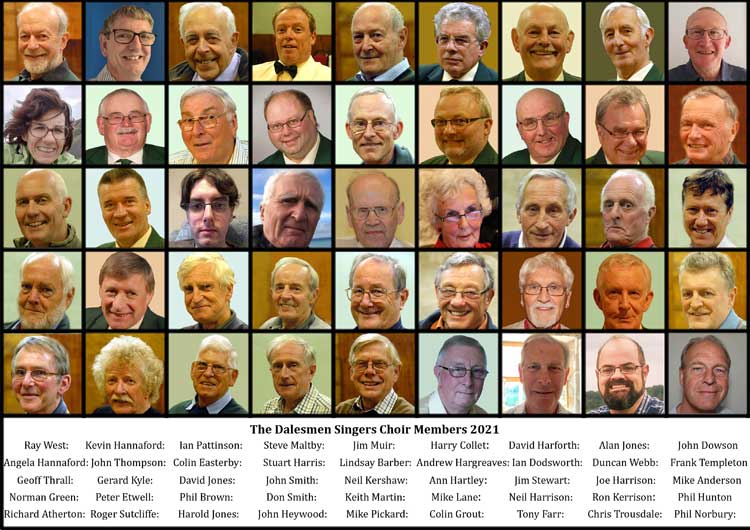 Chairmans June Programme Update
8/6/2021

Outdoor rehearsal 7pm - 9pm [If poor weather: Zoom rehearsal as previously]

15/6/2021
Recording Session at Mike Pickard's home in the garden,  6pm
22/6/2021
Brochure Meeting (Zoom) 2pm
DS Committee (Zoom) 7pm
29/6/2021
Rehearsal at Danby Chapel (indoors if permitted* otherwise outdoors)
| | | |
| --- | --- | --- |
| One Hundred Club May Draw: | £75 Andrew Hargreaves. £25 Mrs D. Atkinson | |
An 80th Birthday!
Congratulations to Colin Easterby on 14th May for reaching the grand old age of eighty! Colin, a fine bass is currently resident in Larpool Lane Care Home at 1 Larpool Ln, Whitby YO22 4JE. To read about Colin's musical journey through life click here
| | | |
| --- | --- | --- |
| One Hundred Club April Draw: | £75 Keith Martin, £25 Philip Norbury | |
Anniversary Brochure Adverts

Choir members please note that we now have an attractive flyer to be handed out to your local businesses - for them to see how they can advertise their wares in our anniversary brochure. More later!...
Planned events for April and May
24th April

Zoom Rehersal: Tenors 7pm, Bass/Bari 8pm

4th May
1: Brochure meeting 2pm
2: Anniversary committee (if required)
11th May
Zoom Rehersal: Tenors 7pm, Bass/Bari 8pm
18th May
DS Committee meeting (Zoom) 
25th May

1: Brochure meeting 2pm (if required)
2: Proposed live rehersal, Danby Chapel front, start 7pm tbc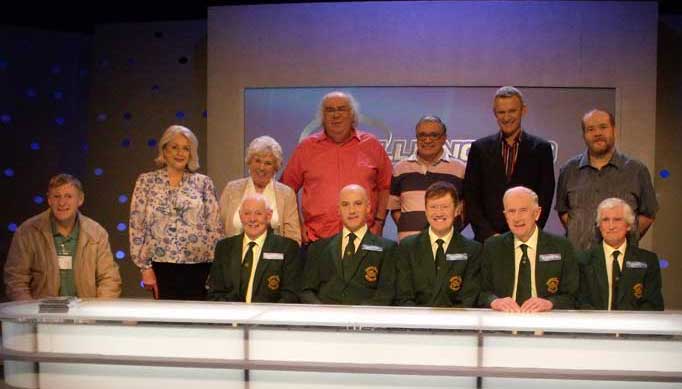 Memory Lane
2013 saw five Dalesmen on TV, lead by John Watson in the 'Eggheads' quiz programme -  valiantly taking on the resident experts, but alas to no avail!

About Recruiting New Members!
After the long lockdown when we start meeting together again would be a good time for new members to join us. The Chairman recently put a note out about those small green invitation cards we produced (please change the phone number to your own) and a reminder to be on the lookout for new members
Zoom Rehearsals:
Next Zoom rehearsal is Tues 13th April.
| | | |
| --- | --- | --- |
| 100 Hundred Club Draw: March | Ruth Maltby £75, Peter Etwell £25 | |
New Easy Learn Music now in Music Centre
4: All through the night
14: Gaudeamus
75: Stout Hearted Men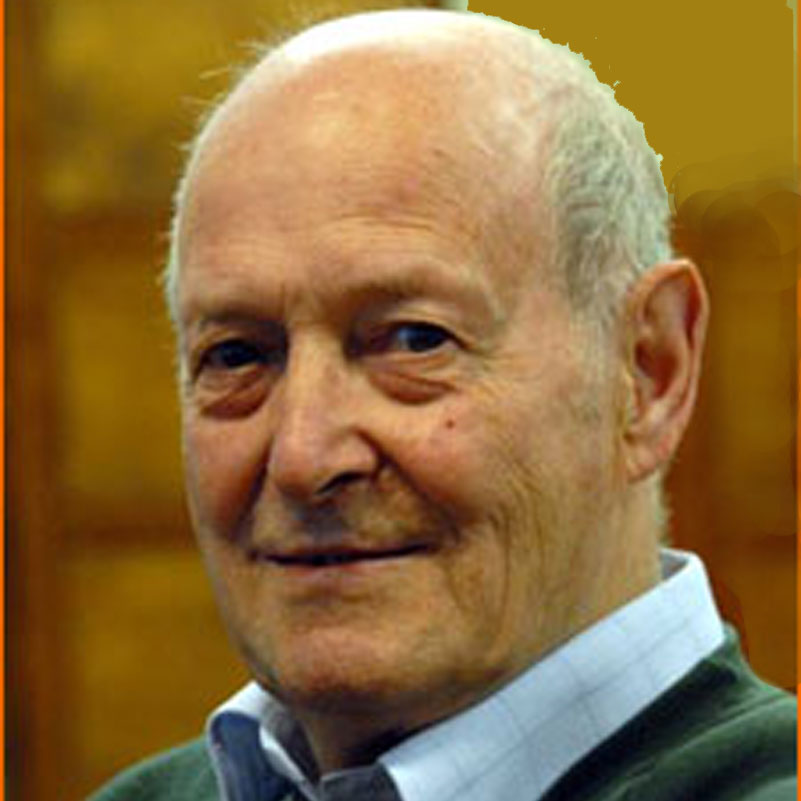 (The Chairman writes):
Happy Birthday Jim!
We sent our President birthday greetings for his 91st birthday last Tuesday. Unfortunately Jim is still unwell with shingles so we wish him a swift return to good health as well as "Many Happy Returns"
Chairman's Covid Update

: From 29th March groups of 6

will be able to meet outdoors so that outdoor video recording for a possible online concert is possible -

from 17th May groups of 30 can meet outdoors so we can consider outdoor rehearsals and performances.
One Hundred Club Feb Draw:
Andy Dyer £75 and

M&C Laws

£25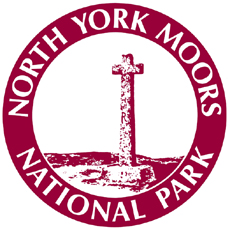 Advance Notice!
Following the wide reach of our Christmas concert, another virtual performance is being planned to go online after Easter! The visual theme will be about our place here in The North Yorks Moors and the plan is to record the Choir in a single outdoors session
50th Anniversary Celebrations:
Chris Trousdale has designed a lovely flier to promote our fiftieth year celebrations.This is to be used by all our Choir members to help raise funds for the event by approaching local businesses to take up advertising space.. A full anniversary brochure about the Choir is currently under way
Every month on the 2nd and 4th Tueday, until Apr 27, 2021
        Feb 23, 2021 19:00
        Mar 9th and 23rd, 2021 19:00
        Apr 13th and 27th, 2021 19:00

The Dalesmen 50th Anniversary celebrations will take place as an all day community event in Danby Village Hall on Saturday 18th September. The Choir will be joined by the Castleton Ladies Singing for Pleasure choir, and Simply Brass, There will be an exhibition, digital displays, videos and food and drink!
Message from the Chairman:


Good to see so many of you at last night's zoom rehearsal. The two-session format seemed to work well so we are going to continue with this format until further notice with sessions starting at 7pm and 8pm. Rehearsal dates are the 2nd and 4th Tuesdays of each month
One Hundred Club Draw: January

£75 Anna Windress and Mrs S Smith

£25
| | | |
| --- | --- | --- |
| The Dalesmen Virtual Christmas concert from the Methodist Chapel in Danby proved to be a huge success with over 2000 views on You Tube and One Drive and Facebook. We are planning to do another virtual concert some time after Easter Virtual Christmas Concert | | |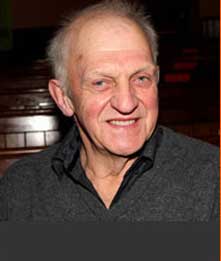 We were sad to hear of the death of Dave Windress on 13/01/2021. He died at home after a recent diagnosis of pancreatic cancer.  Only a few days before he had been continuing to care for his pedigree herd of 20 limousine cattle, which were his pride and joy, and his flock of sheep.
Dec 2019: Our last live concert before Covid!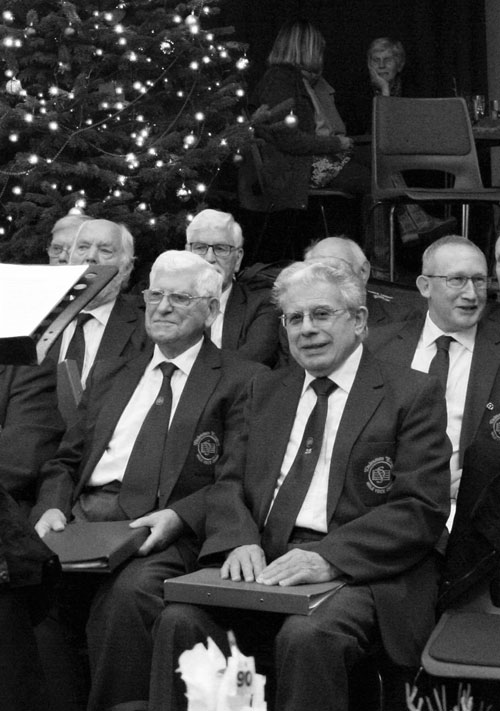 Oct 2019: Our last live Gala Concert before Covid!