The Dalesmen Singers MVC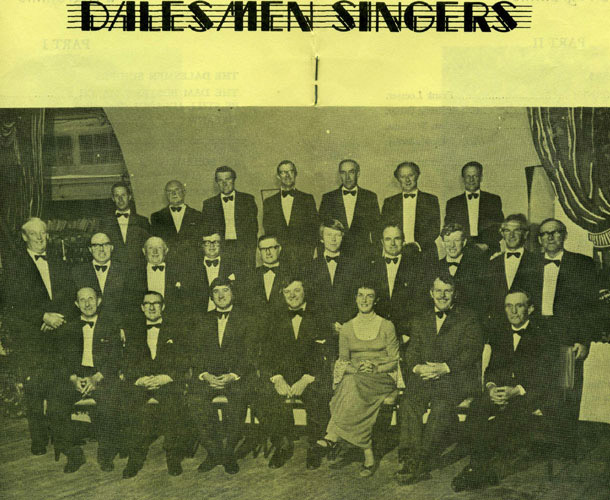 Sadly, we have learned that Joe Easley the founder and first Dalesmen Singers Chairman has just died. Way back in 1971, the choir was formed resulting from a meeting in the 'Duke of Wellington' pub in Danby between Joe Easley and Colin Throup a former professional singers.
Joe with his wife Ann emigrated to New Zealand some time ago but stayed in touch with old friends and loved to hear how the Choir had developed and blossmed over the years.

See pics and copy of the minutes from the very first DS meeting


Join the Choir
Thinking about joining the choir but not sure? Contact Us & perhaps come to one of our Tuesday rehersal nights to see for yourself. Take a look too at the Choir ethos!

Visiting Choirs & Schools


The Choir enjoys outreach into the wider community. Enquiries for concert bookings, choir exchanges and school visits are welcome contact Us
Noticeboard
The choir's noticeboard keeps members informed on activities and also contains tributes and musings of Dalesmen inclined to express views on things! (see Choir stalls view

)
If you would like to contact us on any of the above topics please click on this link: contact us